About me:
I thoroughly enjoy teaching and love to pass on the knowledge of music that I enjoy so much. I moved back to the UK to retire from full-time music teaching but still have a selection of students to allow me to continue with my passion of passing on my knowledge to help others grow theirs.
My teaching experience:
I have been teaching music for 30+ years (having taken up a musical career in later life after studying music personally from the age of 5 through to taking my teaching exams).
Approach to music tuition:
I have been blessed with talents (mostly classically trained but more recently playing by ear) that I share with students of all ages and all levels.
I enjoy teaching very young students to get them started on their musical journey. I also enjoy teaching older students who have more time and inclination to learn.
All student levels/ages are enjoyable to teach and I really miss teaching when I am away from it. I thoroughly enjoy teaching music of all kinds and look forward to meeting you soon.
Maggie :)
Music is life!
That's why our hearts have beats...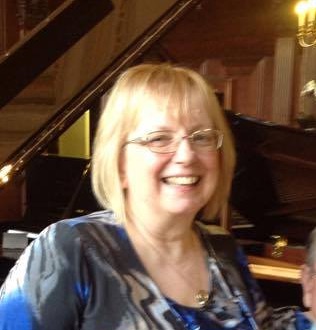 Not sure you want to take the 'big leap' into lessons?
If you want to try music lessons but are not sure what to expect, why not contact Maggie now to chat about where you want to go for your musical journey. You have nothing to lose (after all, this is a free consultation). So don't delay, contact Maggie today!