What others are saying about us
Michelle: "My daughter has been attending lessons for the last month with Maggie, this is her first introduction to piano playing and she is loving every minute of it! Maggie made her feel relaxed and gives her such huge encouragement that she is improving week on week. Maggie has a very calm, soothing manner and to deal with such a beginner as my daughter I really can't recommend her enough! Also as a novice parent to the world of music lessons, Maggie has given invaluable advice and support above and beyond the lesson times. Thank you Maggie :)"
---
Nicola: "My daughter has responded well to Maggie and is really enjoying her lessons. Her progress is coming along rapidly and the lessons are fun but at the same time constructive, helping my daughter to get the most out of her music. Thank you Maggie for your continued hard work".
---
Joe: "My child loves the lessons with Peter, which in itself is a vast improvement on the ones from school as the very thought of just going to those was terrifying"...
---
Alison: "Maggie is great! We have had a couple of lessons so far and she is very knowledgeable and calm. She is teaching my two sons aged 4 and 7. This is the 4 year olds first experience of piano lessons. Another thing I like about Maggie is the fact that she expects good behaviour and manners. No playing the piano while she is speaking etc… Book her now! I don't think she will have spaces for long!"
---
Linda: "I have found both Maggie and Peter to be the consummate professionals in their teaching. They teach both adults and children at our school as well as children with special needs. They are kind and compassionate in their dealings with all students, eager for the students to move ahead but only at their own individual pace. Trustworthy, never late for lessons, they retain students due to their manner with both the student and the parents. Maggie and Peter maintain an energy that is always positive and productive. Fantastic teachers to meet your needs for music programs of all kinds, as they are with ours."
---
Ricky: "I have completed my fourth piano lesson with Maggie and can say I am already looking forward to the next. With a very adaptive teaching style, Maggie has much patience, especially towards an older learner like myself. I feel like I have come on leaps and bounds even in the first four lessons, though as advised by Maggie - it must be motivated, which she certainly provides. The first lesson, as described in her bio, was spent finding out my requirements and then we were straight in to the books / basic principles. From then on, the lessons have been structured well in order to push the boundaries, yet keep it entertaining. I also looked to purchase my own piano for 'free time' practice and Maggie was able to provide some good knowledge on what to look for. Maggie is pretty much everything I would have asked for in a music teacher and wish I'd had someone of that calibre at school. I would definitely recommend her to other potential students, young or old."
Music is life!
That's why our hearts have beats...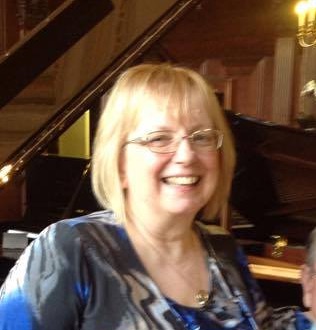 Not sure you want to take the 'big leap' into lessons?
If you want to try music lessons but are not sure what to expect, why not contact Maggie now to chat about where you want to go for your musical journey. You have nothing to lose (after all, this is a free consultation). So don't delay, contact Maggie today!